AI-powered Banking
Envel® is a financial technology company, not a bank. Banking services provided by nbkc bank, Member FDIC.**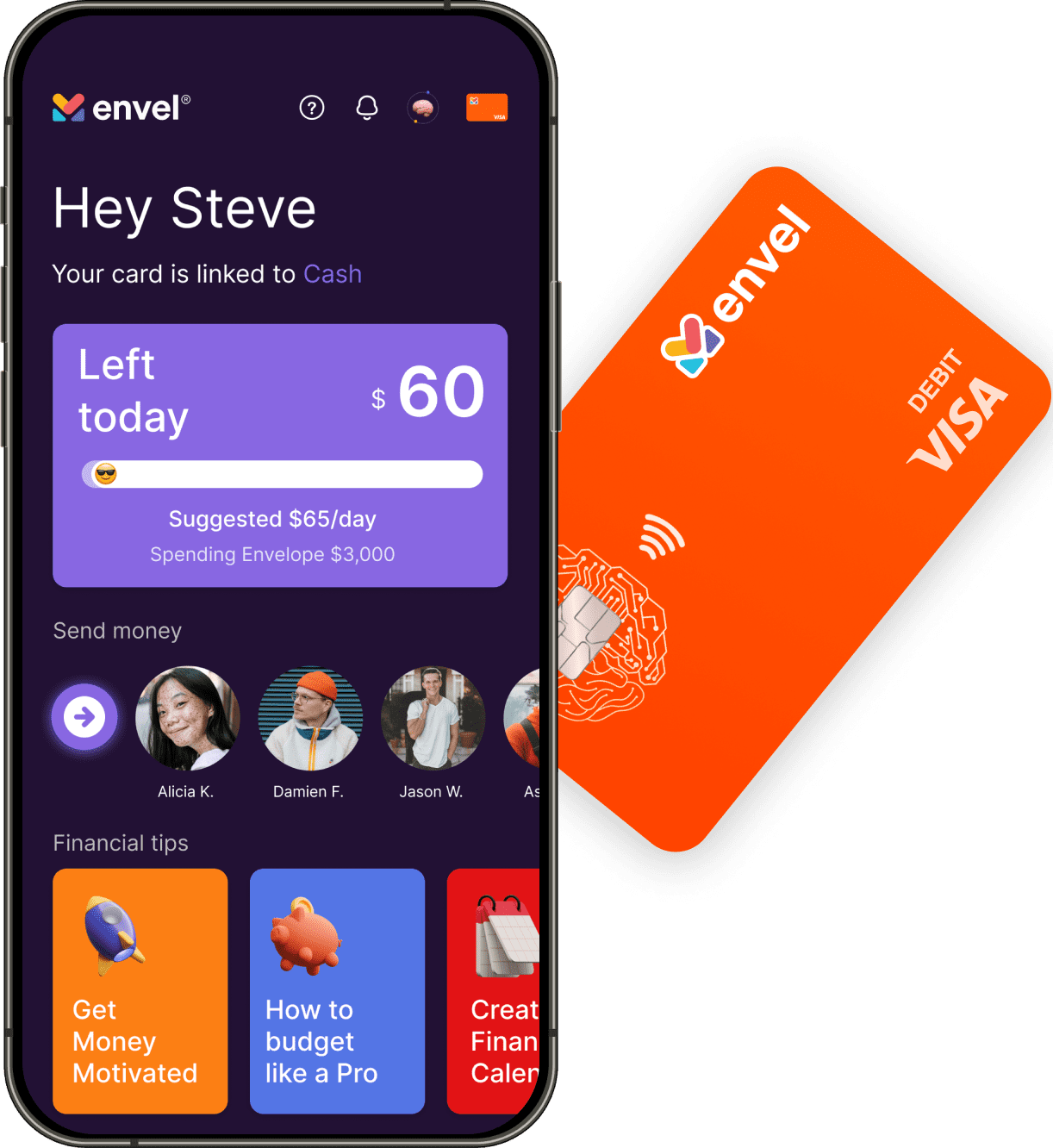 What our customers are saying?
4.6 Appstore Rating
A banking app that listens!
I have to say I am most pleased with Envel. It works well, and the support is amazing. Love the fact they have a community site and Discord channel and they even join in and listen to us. I've known places, community sites or not they don't seem to listen well or not at all. Envel keeps updating the app and giving us bigger and better features, (many we've asked for). So, with that, I can say I am making Envel my default bank.
Envel card
Manage and view your full card details through your Envel app.
UP TO 99 ENVELOPES
Organize your money into Envelopes and link your card to your paycheck
SAVE AUTOMATICALLY
Create envelopes for your short or long term goals
TURN AUTOPILOT ON
Split your money on Autopilot and get spending guidance
QUICK TRANSACTIONS
Send and receive money instantly between Envel members
SECURITY
Privacy & protection
Your accounts are FDIC insured up to $250,000 through nbkc bank, Member FDIC***
Envel uses secure processes to protect your information and help prevent unauthorized use
GOODBYE FEES
No monthly account fees, overdraft or minimum balance